Family Connections Groups
Zoom Link for May 4, 2021 lecture: https://us02web.zoom.us/j/88615099833
Events flyer for May BPD Awareness Month in Hebrew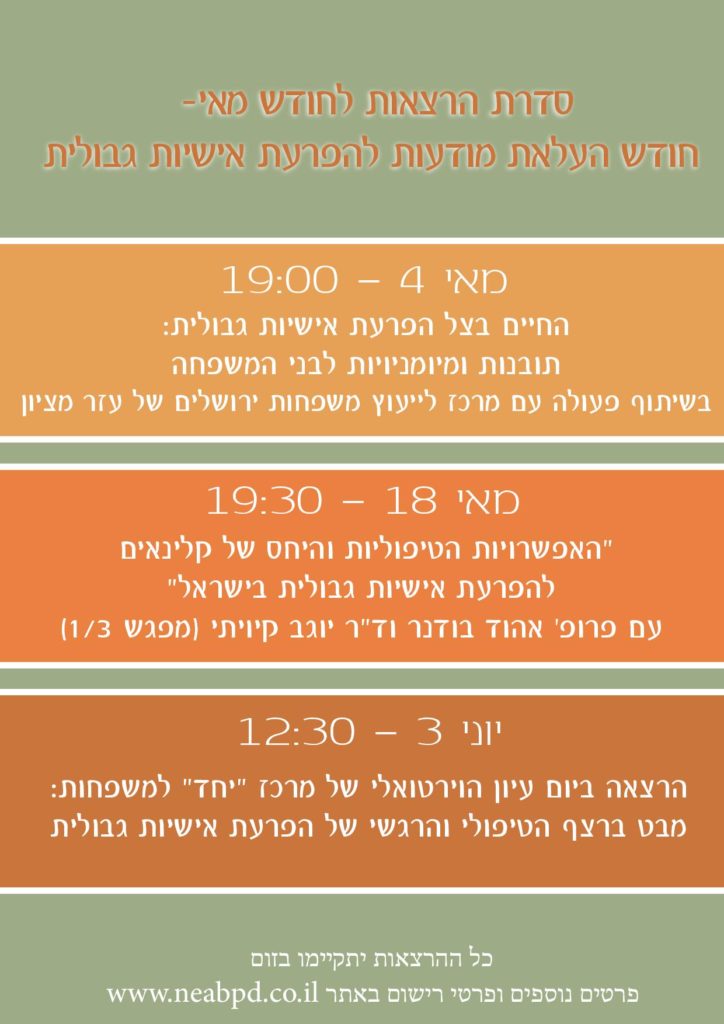 In light of the COVID-19 pandemic, three new Family Connections groups are currently opening on Zoom for participants from all over Israel – two in Hebrew and one in English.
Space is limited and registration is on a first-come-first-serve basis, so please contact us promptly if you wish to attend one of the sessions and note which one you would prefer.
The duration of each meeting is two hours and there will be 12 consecutive meetings. We will start promptly, so that we can cover all the material. It is imperative that you commit to attending all the sessions as the material and skills build one upon another.
If you cannot attend because of the time or dates, please let us know, so that we can let you know when future courses open up.